Beaverdam Bankruptcy Attorney
Get a Bankruptcy Lawyer Near Me
Are you looking to file for bankruptcy in Beaverdam? If you are being harassed constantly by creditor phone calls & letters you may need the services of an experienced Beaverdam Bankruptcy Attorney. With so many changes to the US bankruptcy code since 2005, it can become confusing and overwhelming.
At Fisher-Sandler, LLC we specialize in Chapter 7 bankruptcy, chapter 11 bankruptcy, and chapter 13 bankruptcy in Beaverdam Virginia. Nathan Fisher, Michael Sandler, and Sharon Choi Stuart have a combined 60 plus years of bankruptcy law experience. We have filed thousands of successful bankruptcy petitions for Richmond and Beaverdam residents and small business owners since 1999.
When facing wage garnishment, foreclosure, creditor lawsuits and judgments, eviction, utility bill cut-offs, car repo, truck repo, IRS tax levy, frozen bank account/accounts, etc you need to take immediate action. We can stop all creditor actions within 30 minutes of meeting with you by filing an emergency bankruptcy petition right from our office. This will enact the "Automatic Stay" which stops ALL creditor actions against you. Call (804) 664-3643 to schedule your FREE consultation today. Stop living in fear and let us help you get the "fresh start you deserve".
---
Bankruptcy Services in Beaverdam
Ever wonder what it would be like to never pay your credit card bills again? Tired of getting one past-due medical bill after another? Want to get stop all wage garnishment actions and lawsuits? Need to stop an impending repossession of your car or other property? What if you could start answering your phone again without any fear of a nasty debt collector threatening you and pressuring you to "just make a payment now"?
It may seem like a fantasy that is simply too good to be true. If you can qualify, however, our Beaverdam bankruptcy lawyers can make all of these dreams come true. Bankruptcy is unquestionably one of the most powerful financial tools on the planet. Yet, many people struggle for years before even learning how easy it can be to qualify for bankruptcy protection and relief. Our Virginia bankruptcy lawyers are here to help.
Our Beaverdam Bankruptcy Services Offered:
– Foreclosure Defense
– Student Loan Modification
– Property Exemptions
– Tax Forgiveness
– Auto Repossessions
– Stop Creditor Harassment
Beaverdam Chapter 7 Bankruptcy Attorney
Chapter 7 bankruptcy cases are typically referred to as "liquidation" cases. In our opinion, however, such a label is misleading. When many of our clients first hear the "liquidation" they assume that the bankruptcy court is going to come to their house and have a huge garage sale with everything they own. In reality, however, nothing could be further from the truth. Unless you have own assets with significant value, most of the things in our clients' homes are able to simply "pass-through" the bankruptcy.
This is done by utilizing various "exemptions" in the bankruptcy code. A good Beaverdam bankruptcy attorney knows exactly how much personal property can be exempted under the Virginia bankruptcy code. Our Virginia bankruptcy lawyers will work closely with you to exempt as much of your property as possible. Many of our Beaverdam Chapter 7 bankruptcy clients are able to eliminate or "discharge" 100% of their debts while keeping 100% of their personal property and assets.
If you can qualify based on your income and monthly expenses after taking the "Means Test", it is almost always best to pursue a Chapter 7 over Chapter 13. This is because Chapter 7 cases are relatively quick, while Chapter 13 cases often take up to five years or sixty months. Additionally, in a Chapter 7 case, you typically pay your creditors nothing. 100% of your qualifying unsecured debts are completely discharged or "wiped out".
---
Beaverdam Chapter 13 Bankruptcy Attorney
Chapter 13 bankruptcy is for people who don't qualify for Chapter 7 or can repay their personal or business debt, but need the collections, interest rate increases and penalties to stop immediately. Chapter 13 involves reorganizing your debt by creating a payment plan that is overseen by the bankruptcy court.
With Chapter 13, you get immediate relief by significantly reducing your monthly payments on your debts. It can give you time to get caught up on late payments with mortgages, car payments or other loans.
In addition to the other benefits Chapter 13 plans offer, if you are behind on payments and are facing repossession of a car or other asset, our Beaverdam bankruptcy Lawyers can explain how we can "cram down" the loan. Essentially, this involves reducing the loan to the current value of the property. You get to keep the property and will pay a lower monthly payment and less interest.
---
Beaverdam Chapter 11 Bankruptcy Attorney
Chapter 11bankruptcy is typically a "business bankruptcy," however individuals may also file under this Chapter, even when there is no "business" debt. In fact, some debtors choose to file Chapter 11 instead of Chapter 13 when reorganizing personal finances using the Bankruptcy Code. However, as a general rule, individuals choose Chapter 13 over Chapter 11.
Chapter 11 does not have the same five year time limitation as Chapter 13. To illustrate how this can be useful, consider a debtor who has not paid his mortgage in three years and is now $50,000 behind in payments. If the debtor files Chapter 13, he must cure those payments over five years which could be over $800 each month for the arrears alone. On the other hand, consider the savings if the debtor proposed to repay the arrears in a Chapter 11 plan over eight or ten years.
Historically, individuals filed Chapter 11 bankruptcy when they exceeded the debt limits of Chapter 13. For instance, many celebrities and professional athletes are required to file a Chapter 11 rather than a Chapter 13 because they have far too much secured and unsecured debt. However, there are also a number of benefits in filing Chapter 11 for people who would otherwise qualify for Chapter 13.
---
Emergency Bankruptcy Attorney Beaverdam
Filing for an emergency bankruptcy triggers the "automatic stay", a legal injunction that stops creditors from foreclosing on your property, garnishing your wages, seizing your assets, and from even contacting you.
Filing an emergency bankruptcy petition can bring the automatic stay into effect quickly. How long it takes depends on your unique circumstances, but we are often able to file bankruptcy petitions the same or next day a client hires us.
Emergency Bankruptcy Filing in Beaverdam
When filing an emergency bankruptcy petition in Beaverdam or Hanover County Virginia, you do not have to fill out all of the paperwork right away. You can file a bare-bones version of the petition now and submit the rest of the necessary information later. However, you only have 14 days to fill out the remaining paperwork. If you fail to meet this strict deadline, your bankruptcy will be dismissed and the automatic stay will be lifted.
Our Beaverdam bankruptcy lawyers have handled many emergency petitions and can guide you through the process, ensuring you take all the right legal steps and meet all your deadlines.
---
Beaverdam Virginia – About
Beaverdam is a small unincorporated community in Hanover County in the central region of the U.S. state of Virginia. The community was named from the beaver dams in the area.
It is the location of four historic locations listed on the National Register of Historic Places: Scotchtown, a residence of Patrick Henry, the Beaverdam Depot, Dewberry, and Trinity Church.[3][4] It was also the childhood home of Thomas Nelson Page, a notable author and American diplomat in the 20th century. Consisting primarily of farmland, today it is an outlying suburb of Richmond. The railroad still passes through, operated by the Buckingham Branch Railroad, a Virginia-based short line railroad.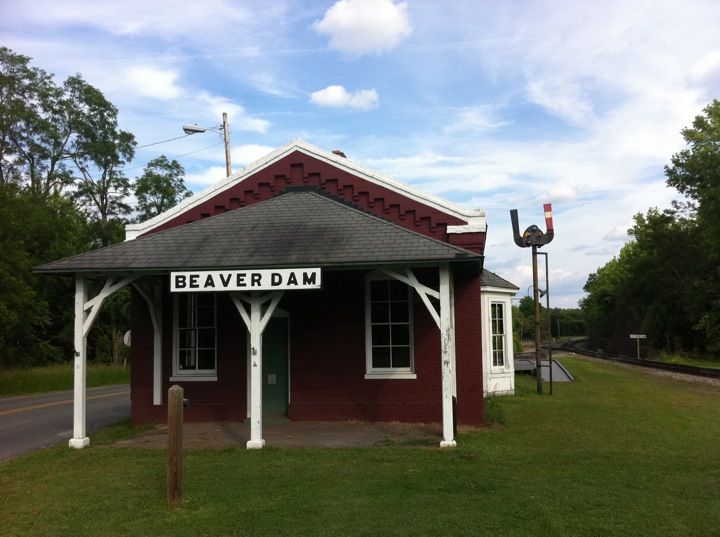 Sources: Wikipedia
---
Other Cities Served in Hanover County:
Beaverdam
Doswell
Elmont
Hanover
Hanover County
Mechanicsville
Montpelier
Old Church
Poindexters
Rockville
Studley
Wicker Corner
Woodlawn
Hanover County Zip Codes Served:
22546
23005
23015
23024
23047
23059
23069
23102
23111
23116
23124
23146
23192