Burke Bankruptcy Attorney
Get a Bankruptcy Attorney Near Me
With over 40 years of combined bankruptcy filing experience in the Northern Virginia area. Burke Bankruptcy Attorneys Nathan Fisher and Michael Sandler can help you navigate the complicated waters of the bankruptcy code.
At Fisher-Sandler, LLC we specialize in filing Chapter 7 Bankruptcy, Chapter 13 Bankruptcy and Chapter 11 Bankruptcy for individuals. Our compassionate way of treating each and every client with respect along with our unbridled passion for getting your financial house back in order is what drives the Burke Bankruptcy Attorneys at Fisher-Sandler.
When you schedule your initial FREE consultation with either Nathan or Michael. We will go over all of your paperwork and answer any questions you may have about the bankruptcy process. Once we have finished our meeting, you will have a clear understanding of which path you should take according to our professional opinion.
Burke Bankruptcy Services:
Student Loan Modification
Foreclosure Defense
Tax Forgiveness
Auto repossessions
Creditor Harassment
Burke Bankruptcy Lawyers
Burke Chapter 7 Bankruptcy Attorney
If you are wrestling with overwhelming debt in the Burke area – and the debt is winning – we can help. One option is filing a Chapter 7 bankruptcy, the most frequent kind of personal bankruptcy. A Chapter 7 bankruptcy discharges credit card debt, medical debts, auto loans, mortgage debt, and sometimes more. Since Chapter 7 bankruptcy is designed for average-income and low-income persons, you must pass a means test to qualify. The test compares your income against the median household income in Virginia. Almost anyone whose income is below the median will be eligible for Chapter 7 bankruptcy, but if your income is higher, you may still qualify under certain conditions. Bankruptcy isn't for everyone who is struggling with debt, but for some, a Chapter 7 bankruptcy is the only realistic option. When you consult an experienced Burke Chapter 7 bankruptcy lawyer at Fisher-Sandler, we can evaluate your financial circumstances and offer you practical advice regarding the means test, bankruptcy, and other legal options.
Burke Chapter 13 Bankruptcy Attorney
A Chapter 13 bankruptcy is a legal tool that allows debtors to create and follow a realistic debt payment plan. When you file for bankruptcy under either Chapter 13 or under Chapter 7, an order for relief – an "automatic stay" – goes into effect. The automatic stay prevents creditors from harassing you about mortgage debt, credit card debt, auto loan debt, and medical bills during the period of the bankruptcy. A Chapter 13 bankruptcy usually allows those with a regular income to pay their debts over a period of three-to-five years, and it consolidates those debts into one monthly payment. It's the legal way to avoid foreclosure or repossession and to begin managing out-of-control debt effectively. A number of factors determine if you are eligible to file a Chapter 13 bankruptcy. In the Burke area, if you believe that a Chapter 13 bankruptcy might be best for you, speak right away with an experienced Burke Chapter 13 bankruptcy lawyer at Fisher-Sandler Law Firm.
Contact our Experienced Burke Bankruptcy Lawyers Today
It costs nothing to begin the bankruptcy process with a free consultation. Let us help you restore your financial health. The Burke bankruptcy lawyers at Fisher-Sandler Law Firm maintain the highest professional standards and provides quality legal services at a reasonable cost. If you need to file for bankruptcy or simply need to know if it's right for you, contact Fisher-Sandler today and schedule a FREE consultation online or by calling (703) 691-1642.
Bankruptcy Process
Step 1 Pre-Credit Counseling – In order to be eligible to file a Chapter 7 or Chapter 13 bankruptcy, you must complete a pre-filing briefing outlining the opportunities for credit counseling AND assists the individual in performing a budget analysis within 180 days before your case is filed. When your case is filed you must file with the bankruptcy court the certificate you receive from the approved nonprofit budget and credit counseling agency. We will provide you with a list of approved credit counseling agencies.
Step 2 Filing Your Case – As soon as your case is filed with the court, a trustee is appointed. The trustee's role is to sell any assets that are not protected by law and to distribute the proceeds of that sale to your creditors. In most cases there are no assets to liquidate, so do not be concerned. If the trustee does identify assets, we probably have already advised you about this possibility.
If you have filed a Chapter 13 case, the trustee is responsible for reviewing your proposed repayment plan, making recommendations to the court regarding the feasibility of that plan, and distributing the payments to your creditors under the terms of the plan. You will be sending your Chapter 13 payments to the trustee each month, along with any other documents required by law.
Step 3 The Meeting Of Creditors – This meeting, which is held in all bankruptcy cases, usually occurs within 4-6 weeks of the filing of your case with the court. The purpose of the meeting is to give creditors a chance to ask questions, although it is very rare that a creditor shows up; it is mostly handled by the trustee assigned to your case. The trustee may also ask you questions about particular items on your petition usually focusing on assets or income. Most meetings take only a few minutes.
Some consumers feel some level of anxiety or fear leading up to the meeting with the bankruptcy trustee, but there is no reason to fear the trustee. The meeting will take place in an ordinary conference room, and the trustee is not a judge; the setting is informal. After the meeting, most people comment on how simple the process was.
Step 4 Attending Your Hearing on Confirmation For Chapter 13 Cases – If you file a Chapter 13 case there is one additional hearing you must attend. This is called a Hearing on Confirmation, and it takes place after your Meeting of Creditors. At the Hearing, on Confirmation, the trustee will make a recommendation to the judge as to whether your proposed payment plan is sufficient to satisfy the requirements under the Bankruptcy Code. The judge will then give final approval to your repayment plan or tell us to make adjustments.
Step 5 How Long Your Case Takes To Complete – All Chapter 7 and Chapter 13 debtors must complete a Financial Management Course before they receive a Discharge. This course is intended to help Debtors identify and correct the financial mistakes that led to bankruptcy.
In a Chapter 7 case, your case is usually completed approximately 90 days after your Meeting of Creditors; at that time you will receive a single-page document titled Discharge of Debtor from the court. The discharge order is the official court order relieving you of your obligation to pay your bills. Remember that the Discharge of Debtor in a Chapter 7 case will not relieve you of all of your debts. You should speak with us to find out which debts will not be discharged in a Chapter 7 case.
In a Chapter 13 bankruptcy case, the discharge order is issued upon your successful completion of the repayment plan. This will vary depending upon the length and type of your Chapter 13 Plan.
Contact Our Experienced Burke Bankruptcy Lawyers Today
The larger law firms handle a huge volume of cases and often cannot give a particular case the special attention it needs. In those firms, the "smaller" cases are often passed on to junior associates who may not be adequately experienced or sufficiently qualified. The experienced Burke bankruptcy lawyers at the Fisher-Sandler Law Firm handle your case personally; you aren't handed over to an assistant, and you never become just another case number. Fisher-Sandler maintains high professional standards; provides affordable, quality bankruptcy legal services, and works hard to bring your case or legal concern to its best possible resolution. Contact Fisher-Sandler today and schedule a free consultation by completing the form on this website's contact page or by calling (703) 691-1642.
---
Burke Virginia – About
Burke, Virginia, is an ideal place to live when you want the comforts of suburbia along with the excitement of a nearby big city. In this case, that big city is none other than Washington, D.C., located only 20 miles from Burke. Nature lovers, rejoice: Burke also offers ample green space, with Pohick Creek Stream Valley Park and Burke Lake Park.
Burke, Virginia, even has a few planned communities, like Burke Centre, for example. This Burke neighborhood is home to parts of several major roads, as well as thousands of housing units, in addition to office and retail space. While it is true that residents in Burke may have to grapple with D.C.-area traffic if they commute, Virginia Railway Express (VRE) stations serve Burke, taking the stress out of the daily drive.
One reason Burke, VA, shines is its outdoor options. Pohick Creek Stream Valley Park, which borders Springfield, VA, offers nature trails, backpacking, fishing, mountain biking, and more. Right outside Burke, Burke Lake Park provides 218 acres of water fun for fishing and boating; on land, activities include volleyball, disc golf, and a driving range. One of the lake's gems is the Burke Lake Loop Trail, which the American Hiking Society designated as one of the best 10 fitness trails in the United States.
When Burke residents want to visit art galleries, see movies, and partake in other cultural events, the city of Fairfax is only 5 miles away. Likewise, Arlington is about 15 miles away. For bigger doses of culture, Washington, D.C., glimmers to the northeast. Living in Burke certainly allows people to enjoy the features that bigger cities offer without giving up the advantages of a less-stressful pace of life.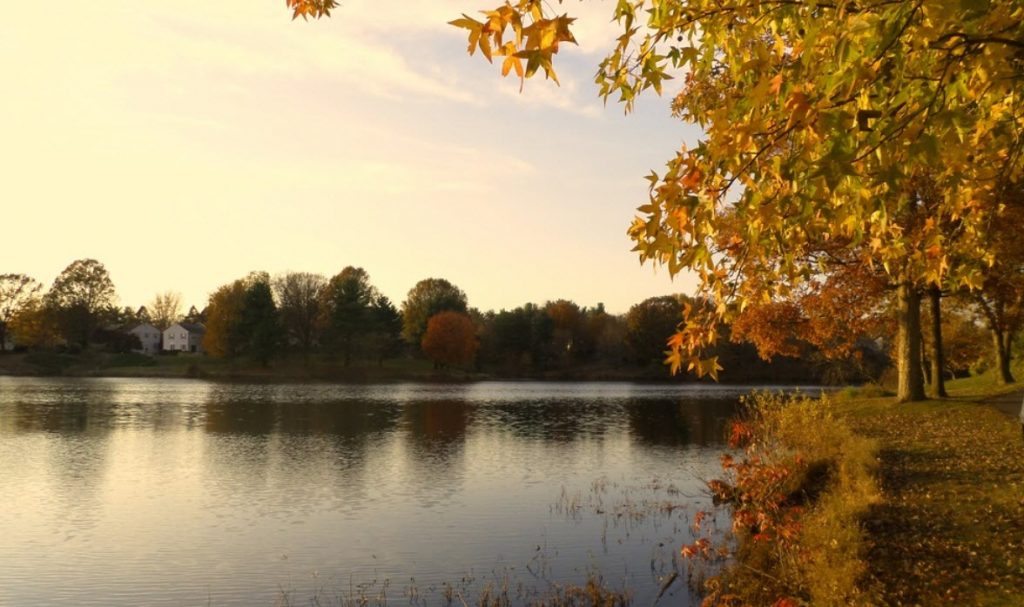 Source: longandfoster.com
---
Other Cities Served in Fairfax County:
Fort Belvoir
Franconia
Great Falls
Herndon
Lorton
Mason Neck
McLean
Merrifield
Mount Vernon
Newington
Oakton
Reston
Springfield
Vienna
Fairfax County
Zip Codes Served:
20120
20121
20124
20151
20170
20171
20190
20191
20194
22003
22015
22027
22030
22031
22032
22033
22034
22035
22036
22039
22041
22042
22043
22044
22046
22060
22066
22067
22079
22081
22101
22102
22124
22150
22151
22152
22153
22159
22180
22181
22182
22207
22302
22303
22304
22306
22307
22308
22309
22310
22311
22312
22315