Newington Bankruptcy Attorney
Get a Bankruptcy Lawyer Near Me
When thinking about or researching whether to file for bankruptcy in Newington. You need the assistance of an experienced Newington bankruptcy attorney. We know there is nothing more important than your financial health, but with the unexpected loss of a job or a prolonged illness can jeopardize you and your family.
What you need are the experienced Newington bankruptcy attorneys at Fisher-Sandler, LLC. With over 40+ years of bankruptcy filing experience. Nathan Fisher and Michael Sandler have been helping Northern Virginia and Newington residents and small businesses file successfully for bankruptcy protection under the US bankruptcy code. With thousands of successful bankruptcy petitions filed since 1999, you can be sure Fisher-Sandler will be there every step of the way.
So if you are facing foreclosure, eviction, wage garnishment, utility bill cut-offs, frozen bank account/accounts, car/truck repossessions, creditor lawsuits and or judgments, etc Fisher-Sandler can help you get the fresh start you deserve. Give our offices a call at (703) 691-1642 to schedule your FREE consultation and get those pesky creditors off your back.
---
Bankruptcy Services in Newington
At Fisher-Sandler, LLC we specialize in everything related to bankruptcy filing in Virginia. Whether we need to file a chapter 7 bankruptcy, chapter 11 bankruptcy or chapter 13 reorganization on your behalf we can get it done for you right the first time.
For many people struggling with debt or facing mortgage foreclosure, bankruptcy provides immediate and long-term solutions for which they are looking. If you think personal bankruptcy may be right for you, an experienced Newington bankruptcy lawyer can help you answer your questions in order for you to make the right decision. At Fisher-Sandler, LLC we help people throughout Newington and Fairfax County get the bankruptcy legal counsel they deserve.
Our Newington Bankruptcy Services Offered:
– Foreclosure Defense
– Student Loan Modification
– Property Exemptions
– Tax Forgiveness
– Auto Repossessions
– Stop Creditor Harassment
Newington Chapter 7 Bankruptcy Attorney
If you've reached the point where your debt is out of control and creditors are harassing you without mercy, you will be doing yourself a favor by consulting our Newington Chapter 7 Bankruptcy Attorneys to find out if you qualify for a Chapter 7 bankruptcy. In Virginia, a Chapter 7 bankruptcy is the easiest and quickest way to legally wipe out your debt. This is the "traditional" bankruptcy where, with a few exceptions—taxes, student loans, and domestic support obligations (alimony and child support) — all of your debt disappears and you can start over with a clean slate.
File Chapter 7 Bankruptcy in Newington VA
Many people never consider Chapter 7 because they've heard 2 myths (1) that it forces you to sell off all of your assets to pay your creditors, and (2) that they make too much money to qualify. DON'T BE FOOLED! In actuality, the laws protect your assets, up to a certain amount. Many people who receive the relief found in filing Chapter 7 bankruptcy will find that all of their assets are protected in full. People filing Chapter 7 end up keeping everything they own. This is something you need to discuss with an experienced Newington bankruptcy attorney. You may be pleasantly surprised to learn that it is usually possible to eliminate all of your unsecured debt while keeping your property. And, so long as you are current on your mortgage and car loans, you can keep and continue to pay for those assets. Of course, every situation is different, so you should speak with an experienced chapter 7 bankruptcy attorney in Newington Virginia who can help you determine how the law will work to protect you, your family and your property.
Newington Chapter 13 Bankruptcy Attorney
Chapter 13 bankruptcy is a delicate process that requires a meticulous attorney, like someone from our experienced team. Our Newington Chapter 13 bankruptcy attorneys at Fisher-Sandler, LLC have defended thousands of bankruptcy clients. We ensure that your Chapter 13 petition yields a schedule that is fair to both you, and your creditors.
Under a chapter 13 bankruptcy, a debtor proposes a 3-5 year repayment plan to the creditors offering to pay off all or part of the debts from the debtor's future income. You can use Chapter 13 to prevent a house foreclosure; makeup missed car or mortgage payments; pay back taxes; stop interest from accruing on your tax debt (local, Virginia state, or federal); keep valuable non-exempt property.
How To File Chapter 13 Bankruptcy in Newington
To file Chapter 13 bankruptcy you must have a "regular source of income" and have some disposable income to apply towards your Chapter 13 payment plan. However, for the vast majority of individuals who simply want to eliminate their heavy debt burden without paying any of it back, Chapter 7 provides the most attractive choice. If you are seeking to catch up on debt and lower monthly payments a debt settlement may also be an option for you.
When you come to our office, we'll analyze your situation and advise you on your eligibility for chapter 13 bankruptcy and the viable options available to you. To be eligible, your debt must be beneath certain thresholds or generally be unsecured debt — credit cards, medical bills, or anything that does not give your creditor the right to take property as payment.
With our chapter 13 bankruptcy attorney's guidance, you can access a number of benefits. Most importantly, with chapter 13 filing, you can keep key assets, like your home or car.
Emergency Bankruptcy Attorney Newington VA
Most of the issues that may warrant the call for an emergency bankruptcy filing in Newington include the event of a foreclosure sale on your home, car repossession, eviction, wage attachments and lawsuit(s). The intention here is to stop or delay these creditors' means of collecting what is owed to them. What necessitates this immediate filing is the fact that the regular filing requires a lot of time to compose a petition and to counter check for mistakes and left out information which could lead to the dismissal of your case or denial of the automatic stay among other penalties.
Our Emergency Bankruptcy Lawyers in Newington Virginia can assist you if an emergency situation should arise. Many times emergency situations happen with little or no warning. When these unfortunate events happen in a person's life, there is peace of mind knowing that our team of debt relief experts at Fisher-Sandler, LLC are there to assist you every step of the way.
---
Newington Virginia – About
Newington is a suburb of northern Virginia right outside of Washington, D.C. with a population of 12,282. Newington is in Fairfax County and is one of the best places to live in Virginia. Living in Newington offers residents a suburban rural mix feel and most residents own their homes. In Newington there are a lot of parks.
The community of Newington derives its name from the second glebe house of Truro Parish, completed in 1760 and so named after becoming the private residence of Richard and Sarah McCarty Chichester sometime after 1767. The house itself was purchased by the family of William Nevitt, in 1828, along with 1000 acres of land; they occupied the building until it burned in 1875. The Alexandria and Fredericksburg Railroad opened a railway station on the property in April 1872. Originally known as the Long Branch Station and later renamed Accotink and then Newington, it was closed in 1971; it is remembered by a historic marker erected by the Fairfax County History Commission in 2005.[5] Also in the Newington area are the remains of the Mount Air plantation, originally granted to Dennis McCarty in 1727. The house was destroyed by fire in 1992, but ruins remain; they, too, are denoted by a historic marker, erected in 2006,[6] and are owned by the Fairfax County Park Authority, which interprets the site.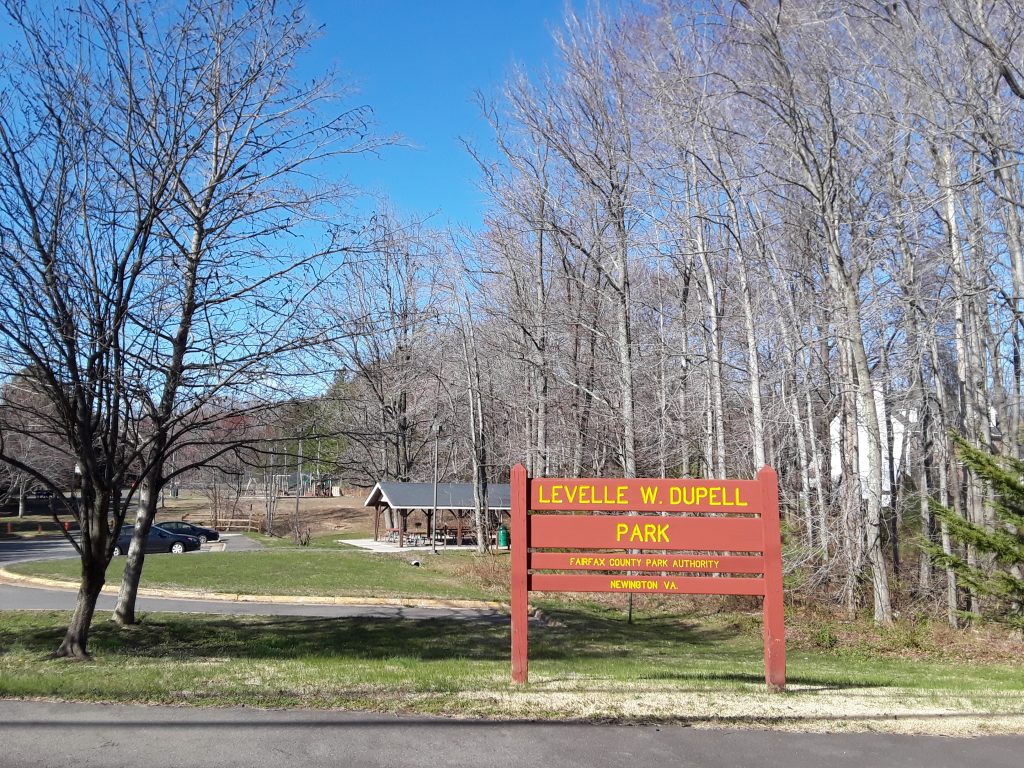 Sources: Wikipedia & https://www.niche.com/places-to-live/newington-forest-fairfax-va/
---
Other Cities Served in Fairfax County:
Zip Codes Served:
20120
20121
20124
20151
20170
20171
20190
20191
20194
22003
22015
22027
22030
22031
22032
22033
22034
22035
22036
22039
22041
22042
22043
22044
22046
22060
22066
22067
22079
22081
22101
22102
22124
22150
22151
22152
22153
22159
22180
22181
22182
22207
22302
22303
22304
22306
22307
22308
22309
22310
22311
22312
22315