Short Pump Bankruptcy Attorney
Get a Bankruptcy Lawyer Near Me
Are you currently facing extreme financial distress in Short Pump? If your considering filing for bankruptcy in Short Pump Virginia, you will need the expertise of an experienced Short Pump bankruptcy attorney With so many changes to the United States bankruptcy code since 2005 it can become confusing and overwhelming to try and go it alone. When creditors are constantly harassing you with phone calls and letters it can become hard to concentrate on your family and work responsibilities. If you find yourself facing wage garnishment, home foreclosure, eviction, utility bill cut-offs, creditor lawsuits, frozen bank account/accounts, IRS tax levy, medical bills, credit card bills, judgments, car repossession, etc. Hiring the right Short Pump bankruptcy Law Firm is going to be your best option.
At Fisher-Sandler, LLC – Richmond, VA we specialize in filing chapter 7 bankruptcy, chapter 13 bankruptcy and chapter 11 bankruptcy (for individuals) along with Mortgage loan modification, Student loan modification, and Uncontested Divorce. With over 60 years of combined bankruptcy law expereince, Michael Sandler, Nathan Fisher, and Sharon Choi Stuart have filed thousands of successful bankruptcy petitions for residents and small business owners of Short Pump, Richmond, and Henrico County since 1999. We can help you get your creditors off your back and get your life back again. Call our Richmond bankruptcy law office today at (804) 664-3643 to schedule your FREE consultation.
---
---
Bankruptcy Services in Short Pump
Most people encounter financial problems at some point in their lives. Sometimes it is possible to overcome these challenges on your own, but many people cannot do it alone. If you're unable to get out of debt, you might be able to seek financial relief by filing for bankruptcy.
If you are struggling to pay your bills, bankruptcy might be the answer. But bankruptcy should be seen as a last resort rather than a quick fix for your finances. For this reason, it's important to discuss your situation with an experienced bankruptcy attorney prior to filing for bankruptcy. Let the team at Fisher-Sandler, LLC review your case and help you understand your options.
Our Short Pump Bankruptcy Services:
– Foreclosure Defense
– Student Loan Modification
– Property Exemptions
– Tax Forgiveness
– Auto Repossessions
– Stop Creditor Harassment
---
Short Pump Chapter 7 Bankruptcy Attorney
Many people who are unable to repay their debts choose to file for Chapter 7 bankruptcy. This type of bankruptcy is often referred to as "liquidation bankruptcy" since certain assets belonging to the debtor are liquidated to repay creditors.
If you file for Chapter 7 bankruptcy, most of your debts will be discharged, which means you will finally get a fresh financial start. But you should not take the decision to file for chapter 7 lightly. Discuss your options with the skilled Short Pump bankruptcy attorneys at Fisher-Sandler, LLC today.
Who Qualifies For Chapter 7 in Short Pump?
To qualify for Chapter 7 bankruptcy, you must pass the "means test." This test is used to determine if your monthly disposable income is low enough for you to qualify for chapter 7.
The first step is comparing your gross income to the median family income in Virginia. If your income is lower than the median family income in Virginia, you pass the test and qualify for Chapter 7 bankruptcy.
If your income is greater than the median family income in Virginia, you will move onto the next step, which involves calculating your disposable income. To calculate your monthly disposable income, certain monthly expenses are subtracted from your average monthly income.
When filing for Chapter 7, it is imperative that you understand what filing can do for you as a consumer debtor. First, an "automatic stay" will be put in place to halt all creditors and collection action. Though many people assume that bankruptcy simply wipes away all forms of debt, this is unfortunately not the case. Certain debts cannot be discharged through Chapter 7, such as debts incurred due to failure to pay child support.
---
Short Pump Chapter 13 Bankruptcy Attorney
When you file Chapter 13 bankruptcy, you agree on a plan to catch up on delinquent payments and repay your creditors over time. It provides a way to prevent foreclosure on your home or repossession of your car or other collateral. An experienced bankruptcy lawyer can explain the advantages and drawbacks of Chapter 13 and can help you determine if it is the right choice for you.
Under a chapter 13 bankruptcy, a debtor proposes a 3-5 year repayment plan to the creditors offering to pay off all or part of the debts from the debtor's future income. You can use Chapter 13 to prevent a house foreclosure; makeup missed car or mortgage payments; pay back taxes; stop interest from accruing on your tax debt (local, Virginia state, or federal); keep valuable non-exempt property.
Chapter 13 bankruptcy requires experienced legal representation. One of the many pitfalls of Chapter 13 reorganization is that anyone of your creditors can object to your repayment schedule. The court may find that your income is insufficient to cover your debt. You may also lack adequate work history. Your Chapter 13 petition can be denied based upon these requirements. That is exactly why you need a bankruptcy attorney from the Law Offices of Fisher-Sandler, LLC to help ensure that your petition is upheld.
---
Short Pump Chapter 11 Bankruptcy Attorney
Chapter 11 Bankruptcy was originally the chapter of "corporate reorganization," but later became available to individuals as well. In light of the historical purpose and due to the piecemeal amendments to Chapter 11 over time, Chapter 11 is not necessarily well-tailored to the needs of an individual debtor. Therefore, handling an individual Chapter 11 is sometimes like "fitting a square peg in a round hole," thus the need for Short Pump Chapter 11 bankruptcy attorneys.
A Chapter 11 case in Short Pump puts the individual in charge of his or her own bankruptcy estate as the "debtor in possession." In that capacity, the individual can propose a plan of reorganization to the court based on available assets and cash flow. Moreover, if an individual's debts exceed the Chapter 13 debt limits or if the individual does not have a regular income, a Chapter 11 case may be the best or only option. This is also true if the person plans to fund a reorganization by the sale of assets or anticipated future income.
The highly experienced lawyers at Fisher-Sandler, LLC, are well-equipped to handle individual Chapter 11 cases and have decades of experience representing both borrowers and lenders in Chapter 11 cases throughout Virginia. Because of our diverse legal backgrounds and experience handling a wide variety of bankruptcy-related business and personal legal matters, we are sure we can help you resolve any issue, no matter how complex it may seem.
---
---
Short Pump Emergency Bankruptcy Attorney
Dealing with your finances can get quite overwhelming. An accumulation of different issues, factors, and unfortunately debt can really create great stress on you and your financial welfare. Sometimes when dealing with these issues, people can become buried in an insurmountable amount of debt. High-interest rates and unforgiving creditors can speed up the process. This often happens all of a sudden and you may not even fully understand how it occurred in the first place. When the unfortunate surprise of a large mass of debt happens all of a sudden, it is definitely time to file for bankruptcy. If this situation calls for immediate action, some consider emergency or "two-page" bankruptcy.
Emergency bankruptcy is an abbreviated way of filing for Chapter 7 or Chapter 13 that speeds up the initial protections set in place. By protections, it is meant that you should gain the standard guard from creditors who may pursue you. This includes "automatic stay". This shortened version of filing for bankruptcy reduces the paperwork exponentially from approximately 50 pages to two. Needless to say, the process can relatively simple if you have some knowledge of where to at least begin, and is more importantly, much quicker at securing your financial safety. Filing for emergency bankruptcy essentially excludes certain information normally required to file. This includes all of your creditor's information, a detailed personal budget/assets, and even details regarding estimated assets pricing and evaluations.
When done properly, emergency bankruptcy can be beneficial and the right move to keep you afloat. This, however, isn't always the case. The most important thing to be aware of when filing for emergency bankruptcy is that it ISN'T the end of the process. This skeletal filing is only a way to protect yourself quickly, nothing else. You still have to file the rest of your bankruptcy statement, the only thing that is different from a normal filing is that this requirement is delayed by 15 to 30 days. Often times, incomplete and improper filing can lead to bigger headaches down the road for when it comes time to file the rest of your bankruptcy statement, many will be left with incomplete data, missing forms, and one quickly realizes how far from complete their filing is from being complete. To avoid scam lawyers and pseudo-legal assistance that often accompanies emergency bankruptcy, consider a local Short Pump bankruptcy lawyer that can fully assist you through the process in the most proper speed and channels possible.
---
Short Pump Virginia – About
Short Pump is a town in Virginia with a population of 26,624. Short Pump is in Henrico County and is one of the best places to live in Virginia. Living in Short Pump offers residents a dense suburban feel and most residents own their homes. In Short Pump, there are a lot of restaurants, coffee shops, and parks.
Located just over 100 miles from Washington, D.C. and fewer than 10 miles from Richmond, living in Short Pump, Virginia, definitely has its appeal. You can enjoy the quaint living offered by Short Pump, but always be just a short jaunt away from the larger areas in the state, such as Richmond, which is a wonderful way to spend an afternoon.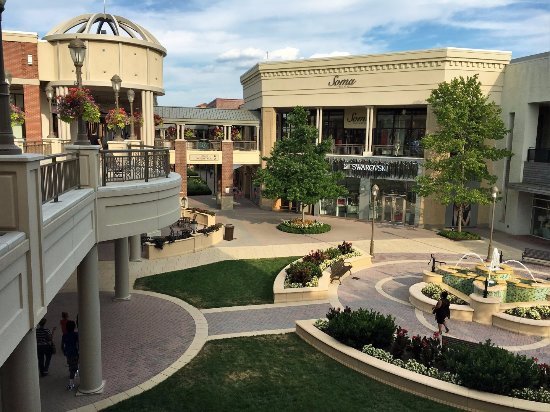 Sources: https://www.niche.com/places-to-live/short-pump-henrico-va/ & https://www.longandfoster.com/VA/Richmond/Short-Pump
---
Other Cities Served in Henrico County:
Henrico County Zip Codes Served:
23222
23223
23226
23228
23227
23230
23229
23231
23233
23238
23242
23250
23273
23058
23150
23060
23059
23294
23075