Doswell Bankruptcy Attorney
Get a Bankruptcy Lawyer Near Me
Are you considering filing for bankruptcy in Doswell? If so, it would be in your best interest to hire an experienced Doswell bankruptcy attorney. With so many changes to the bankruptcy code since the code was updated in 2005. Trying to file for a bankruptcy petition in Hanover County, Richmond and Doswell Virginia can become confusing and overwhelming.
At Fisher-Sandler, LLC – Richmond, VA we have over 60 years of bankruptcy law experience. Since 1999 we have filed thousands of successful bankruptcy petitions on behalf of Doswell, Richmond and Hanover residents and small business owners. Michael Sandler, Nathan Fisher, and Sharon Choi Stuart have been helping clients file for bankruptcy in Doswell and surrounding areas since 1999.
If you are facing foreclosure, wage garnishment, creditor lawsuits, judgments, car repossession, IRS tax levy, frozen bank account/accounts, eviction, utility bill cut-offs, etc filing for bankruptcy might be your best option. At The Law Offices of Fisher-Sandler, we specialize in Chapter 7 bankruptcy, Chapter 11 bankruptcy & Chapter 13 bankruptcy. With thousands of successful bankruptcy cases filed since 1999, we have the experience and know-how to get your bankruptcy petition done right the first time. Call our Richmond office today at (804) 664-3643 to schedule your FREE consultation.
---
Bankruptcy Services in Doswell
Fisher-Sandler is a full-service bankruptcy law firm providing the Doswell area with bankruptcy services, along with uncontested divorce, mortgage loan modification and student loan modification services. If you need legal help, contact Fisher-Sandler, LLC immediately for a free consultation. We understand that no matter how similar two bankruptcy cases may appear, no two cases are ever identical in all respects, and our attention to detail allows us to create winning strategies that are tailor-made to suit the needs of each client.
Our Doswell Bankruptcy Attorney Services:
– Foreclosure Defense
– Student Loan Modification
– Property Exemptions
– Tax Forgiveness
– Auto Repossessions
– Stop Creditor Harassment
---
Doswell Chapter 7 Bankruptcy Attorney
Filing Chapter 7 bankruptcy in Doswell Virginia is usually a good option for people who have unmanageable levels of debt and no significant assets. It can be used to eliminate credit card debt, medical bills, and many other debts entirely. In Doswell Virginia, Chapter 7 filers get an opportunity to move forward again without the crushing burden of their debts. Once filed you are immediately protected against any creditor actions via the "Automatic Stay".
Are you, your family or small business in dire straits? Does your debt load seem overwhelming? Is your paycheck spent before you receive it? If so, your next best step is to talk to a Chapter 7 attorney and explore your options. Relief through a Chapter 7 bankruptcy filing in Doswell may be a viable option and a way to make a fresh start.
How To File Chapter 7 Bankruptcy in Doswell VA
Chapter 7 is the most common form of bankruptcy protection for individuals. Also utilized by small-business owners, Chapter 7 is known as "liquidation bankruptcy." When you file for Chapter 7, a portion of your property may be liquidated – or sold — to pay down your debt. Following the sale of your property (and the use of those proceeds to pay secured debt), most or all of your unsecured debts will be discharged.
You may be allowed to retain possession of any property classified as "exempt" under bankruptcy laws; these assets can include clothing, cars, equipment used for work (like tools) and household furnishings. The purpose of a Chapter 7 bankruptcy is to reposition a person for a fresh start by lifting the burden of debts. The thought is that with a fresh beginning, a person can get on their feet and once again be on solid financial footing. If you do not own a great deal of property, your possessions may all be exempt, qualifying you for a "no asset" case.
---
Doswell Chapter 13 Bankruptcy Attorney
Are you struggling with heavy debts that you cannot repay, but you have a regular income? Do you have assets such as equity in your home or other real estate that you do not want to be liquidated in a Chapter 7 bankruptcy? If so, then you may qualify for Chapter 13 bankruptcy protection.
As part of the initial qualification interview, you will need to provide all your income, assets, bills and expenses. As long as you have enough "disposable income" after you pay your living expenses, the court will allow you to work out a 3- to 5-year plan to repay your debts including late mortgage payments. In some cases, second mortgages can be eliminated by the bankruptcy court altogether.
How To File Chapter 13 Bankruptcy in Doswell
Chapter 13 bankruptcy can stop the foreclosure of a home and extend the time available to repay debts. Working with our chapter 13 bankruptcy attorneys can help Memphis residents keep their property, avoid foreclosure, and make debt repayments. Fisher-Sandler can help you find out if you are eligible for chapter 13 bankruptcy and we will advise you during every step of the process. Our chapter 13 bankruptcy attorneys in Doswell have years of experience counseling people struggling with debt. Come to Fisher-Sandler, LLC in Richmond to get your questions about chapter 13 bankruptcy answered and to take the first step towards freedom from debt. Reach out to our legal team today to request your free consultation.
---
Doswell Chapter 11 Bankruptcy Attorney
Chapter 11 is known best as a form of bankruptcy available to businesses. Chapter 11 is a debt reorganization bankruptcy for businesses, much like Chapter 13 allows debt reorganization for individuals. When an individual or family has a debt load so high that they do not qualify for Chapter 13 bankruptcy, Chapter 11 becomes an option. In consumer cases involving extraordinarily high debt levels, Chapter 11 bankruptcy allows the reorganization of individual debt — much like Chapter 13.
Real estate owners and investors or other high-income individuals with extensive real estate holdings may find themselves "upside-down" on multiple properties and in need of debt relief. Other people may accrue several hundred thousand dollars in unsecured debt they cannot repay. However, many of these people have too much income to qualify for Chapter 13.
Filing Chapter 11 gives you up to five years to reorganize your finances. This type of bankruptcy requires careful planning and development of a detailed plan. You may benefit from our strong negotiating skills and experience working with bankruptcy trustees and the courts.
Some bankruptcy law firms will tell you they cannot help if your income or debts are above a certain level. At Fisher-Sandler, LLC, we provide a full range of legal options, including Chapter 11 for individuals and married couples. In addition, our Doswell chapter 11 lawyers often collaborate to ensure you receive the soundest possible counsel. Contact us today for your FREE consultation.
---
Emergency Bankruptcy Attorney Doswell
Emergency bankruptcy filings are appropriate when a debtor desperately needs the protection of an automatic stay to stop an adverse action from being taken by a creditor. The automatic stay is one significant benefit of filing for bankruptcy because it halts all collection activities. You can check with the court to figure out which forms should be submitted right away, and which can be filed 14 days later.
An Emergency bankruptcy can be filed to stop a sheriff sale, garnishment, and a repossession. Once the bankruptcy case is actually filed, it will immediately put a STOP on a sheriff sale, garnishment, and a repossession. If you need to file an emergency bankruptcy, make sure to call our office right away at (804) 664-3643.
What Do I Need to File an Emergency Bankruptcy?
The documents listed below form what is known as a "skeleton petition" for Chapter 7 bankruptcy.
The bankruptcy petition includes basic identifying information and tells the court what chapter of bankruptcy you intend to file under.
Creditor's information – You'll need to include the names and addresses of all the creditors to whom you currently owe money.
Social security number – The court will give you a form and you will need to provide your social security number.
Certificate of credit counseling – The court requires that you have completed your credit counseling course prior to your filing. There are very few exceptions to this rule.
Call Today To Schedule Your FREE Consultation
---
Doswell Virginia – About
Doswell is an unincorporated community in Hanover County in the Central Region of the U.S. Commonwealth of Virginia. Originally called Hanover Junction, it was located on the Virginia Central Railroad (later, part of the C&O) at a crossing of the Richmond, Fredericksburg and Potomac Railroad, a north-south route. Both railroads are now owned by CSX Transportation, although the former Virginia Central line is leased to a short-line carrier, Buckingham Branch Railroad. The area near the Doswell train station is a popular train-watching site for railfans.
The name was changed to Doswell in the early 1890s in honor of Major Thomas Doswell (1823—90). The first Doswell in the area was James Doswell, a captain in the American Revolution.
Formerly consisting primarily of farmland, Doswell currently has many residents who commute to jobs in Richmond.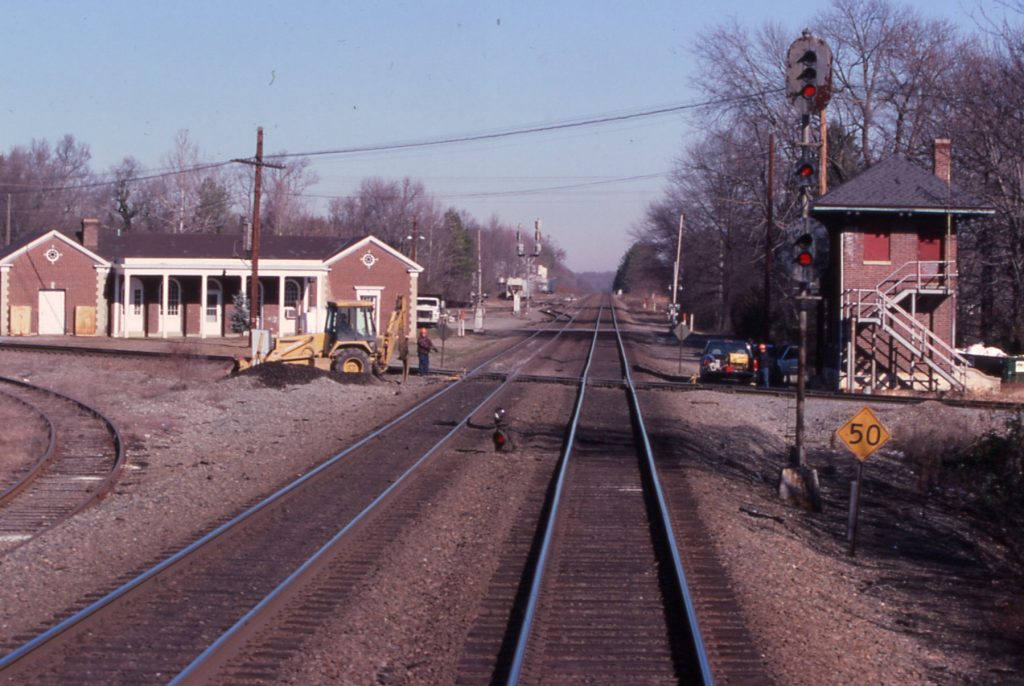 Sources: Wikipedia
---
Other Cities Served in Hanover County:
Doswell
Elmont
Hanover
Hanover County
Mechanicsville
Montpelier
Old Church
Poindexters
Rockville
Studley
Wicker Corner
Woodlawn
Hanover County Zip Codes Served:
22546
23005
23015
23024
23047
23059
23069
23102
23111
23116
23124
23146
23192