Elmont Bankruptcy Attorney
Get a Bankruptcy Lawyer Near Me
Are you facing insurmountable financial debt in Elmont? Then filing for bankruptcy protection might be your best option. What you need when facing these financial challenges are the services of an experienced Elmont bankruptcy attorney. With the major changes made to the US bankruptcy code in 2005, it has become more confusing and overwhelming to try and file for bankruptcy on your own.
At Fisher-Sandler, LLC – Richmond, VA we specialize in chapter 7, chapter 11 and chapter 13 bankruptcy. We have helped thousands of Elton, Richmond, and Hanover County area residents and small business owners successfully file for bankruptcy protection since 1999. Michael Sandler, Nathan Fisher, and Sharon Choi Stuart have a combined 60 years of bankruptcy law experience. We can help stop your financial distress today.
Whether you are currently facing wage garnishment, foreclosure, eviction notice, utility bill cut-offs, bank levy, IRS tax levy, car repo, truck repo, creditor lawsuits, judgments, etc we can put a stop your financial nightmare. When facing these types of financial situations it is easy to become overwhelmed to take no action at all. That is the absolute worst thing you can do! Call our Richmond Law Office today at (804) 664-3643 to schedule your FREE consultation. Let us help you get the fresh start you deserve!
---
Bankruptcy Services in Elmont
Are you having financial difficulties? Are you struggling through hard times, unable to pay your bills as they come due or facing foreclosure? Are you in fear of losing your car or your home because your debt has gotten out of control?
Financial hardship is something that anyone can face, regardless of income or background. Extensive debt can be devastating financially as well as emotionally. Today, many people of all walks of life have lost a job, incurred credit card debt in order to meet their monthly obligations, or are buried in medical bills. Regardless of whether you are facing excessive debt or just cannot keep up with your regular bills, there is a viable solution and you do not have to continue facing an overwhelming financial burden alone.
Our Elmont Bankruptcy Services Offered:
– Foreclosure Defense
– Student Loan Modification
– Property Exemptions
– Tax Forgiveness
– Auto Repossessions
– Stop Creditor Harassment
---
Elmont Chapter 7 Bankruptcy Attorney
Did you know that Chapter 7 bankruptcy is the most frequently filed type of bankruptcy in the United States? Chapter 7 bankruptcy centers around helping those with debt who have little to no income to pay back to their creditors. Every situation is different. A qualified Elmont Chapter 7 bankruptcy attorney can best examine the details around your case and provide you with proper, legal consult. Individuals who are unable to pay their bills can file and essentially walk away from their debts to receive a fresh start. Businesses can also file for Chapter 7 bankruptcy to liquidate and terminate their operations.
To be eligible to file Chapter 7 bankruptcy, you must pass a "means test", attend credit counseling and complete a debtor education course. The means test is a state income-based test to determine which type of bankruptcy that a debtor is qualified to file. Most people with minimal disposable income after paying bills monthly qualify for Chapter 7, but it is determined on a case-by-case basis. Chapter 7 is reserved for people who have no means to repay their debts. Our Elmont Virginia Bankruptcy attorneys at Fisher-Sandler, LLC are here to help educate you on the Chapter 7 bankruptcy process.
Filing For Chapter 7 in Elmont VA
Chapter 7 allows you to eliminate certain debt WITHOUT repaying creditors. You may be able to eliminate debts stemming from credit cards, medical expenses, utilities, personal loans, and deficiencies from foreclosure or repossession. Contrary to common misconceptions about Chapter 7 bankruptcy, a person who files for Chapter 7 may be permitted to keep their home or car or other property. If the property is encumbered by a debt, then you will be able to keep the property as long as you keep the payments current and sign what is called a "reaffirmation agreement." By signing the reaffirmation agreement, you agree that you will make payments according to the terms of the original loan.
You may still be able to file Chapter 7, even if you have equity in your home or car, as you are permitted to leave out certain property from your bankruptcy case. Federal and state law defines certain property as "exempt" from your bankruptcy case, which means such property cannot be touched by your creditors. The law provides you with a certain dollar amount for exemptions for different types of property.
---
Elmont Chapter 13 Bankruptcy Attorney
If you have a regular income in Elmont VA but cannot afford to pay all your creditors, Chapter 13 bankruptcy puts foreclosure, repossessions, and debt collections on hold and provides the breathing room and allows you to pay only that portion of your unsecured debts you can afford over time. Most Chapter 13 cases do not pay all unsecured debt and some cases pay nothing to unsecured creditors. With some exceptions, those debts not paid in a Chapter 13 plan are discharged.
In a Chapter 13 repayment plan your unsecured debts can, in most cases, be substantially reduced or eliminated. You get instant relief from creditor actions and gradually pay only that portion of your debts that you can afford. You will make a fixed monthly payment for a minimum of 36 months up to a maximum of 60 months, based primarily on your ability to pay. At the end of the plan, all remaining dischargeable debt is eliminated. You don't forfeit any assets except for those you wish to surrender.
Filing For Chapter 13 Bankruptcy in Elmont
Filing for bankruptcy grants an automatic stay that prevents your creditors from continuing to harass you with phone calls, letters, and lawsuits demanding payment and foreclosure actions. It also stops any garnishment on your bank accounts, removes any levies on your bank accounts, and prevents repossession of your car or other property. The courts will assign your case to a Chapter 13 bankruptcy trustee and the date for your meeting of creditors will be set.
The plan for repayment of your creditors must be submitted to the courts if it was not submitted with your original petition. This is the structure for how you will pay back your creditors on a monthly basis over the next 36 months (three years) or 60 months (five years). The plan also includes the lists of your assets and debts and your income and expenditures, as well as current contracts, leases in effect and a statement of your financial affairs. Adjustments to your plan may also be made subsequent to its approval by the courts. The courts send notice to all of the creditors listed on your petition and give them the deadline for objection to your case. You receive notice of the date and time of your meeting of creditors.
After approval of your plan but prior to the discharge of your debts, You must participate in a financial management course. This can be done online or over the phone. The course is designed to educate you about life after bankruptcy and how to remain fiscally sound. Three to five years after your meeting of creditors, If your payment plan has been completed and all of your payments have been made, the bankruptcy court will grant your discharge. The length of time for your payment plan will be determined by your amount of debt to repay, your income available to pay it and other considerations.
---
Elmont Chapter 11 Bankruptcy Attorney
Chapter 11 bankruptcy is not just available for corporations; individuals may also file Chapter 11 bankruptcy. Individuals may choose to file Chapter 11 bankruptcy as it has several advantages over the other chapter of bankruptcy for individuals, chapter 7 and chapter 13. Chapter 11 will allow you as an individual to keep your assets and repay creditors over time, unlike Chapter 7 liquidation. Chapter 11 may also allow you to restructure your loans on rental properties, reducing the principal down to market value, lowering your monthly mortgage payments and allowing you to turn those rental properties into income-producing assets. In addition, Chapter 11 also does not have debt limits like Chapter 13 does. An individual who files under Chapter 13 cannot have more than approximately $1.1 million in secured debt and/or $360,000 in unsecured debt. Individuals who have several rental properties will easily be over this debt limit and will be barred from filing Chapter 13. An individual may have many rental properties and restructure them all at the same time through a Chapter 11 filing.
---
Emergency Bankruptcy Attorney in Elmont
When it comes to filing for bankruptcy in Elmont, people often like to weigh their options, alternatives, and the pros and cons of their choice. However, in some cases, there is no time to go through this process. If you find yourself facing a serious situation, you may need to file an emergency bankruptcy to get an automatic stay put in place right away. If you do not have time to waste on filing the majority of bankruptcy forms and need a stay put in place as soon as possible, you may be able to pursue an emergency bankruptcy.
Once you file an emergency bankruptcy, you will need to follow up within 14 days with any remaining paperwork or documents. If you fail to do this, your bankruptcy case will likely be dismissed. You may have the option to file again but will need to ask the court to keep your automatic stay in place (to prevent creditors from taking any action against your assets or your home) after 30 days have passed.
In situations where bankruptcy is the last-minute action to stop such collections activities, our attorneys have successfully helped hundreds of clients who have found themselves in an "Emergency" type of situation by utilizing our debt relief services. If you are looking to stop a trustee sale, stop a bank account lien, or get rid of a wage garnishment; consider filing for bankruptcy protection before it is too late. Contact Fisher-Sandler, LLC to schedule your FREE consultation.
---
Elmont Virginia – About
Elmont is an unincorporated community in Hanover County in the Central Region of the U.S. state of Virginia. It was located on the former Richmond, Fredericksburg and Potomac Railroad, now owned by CSX Transportation. Elmont was located on the old Washington Highway, and was served by an electric trolley car line between Richmond and Ashland.
Formerly consisting primarily of farmland, today Elmont is a community with many residents who commute to jobs in the metropolitan Richmond area.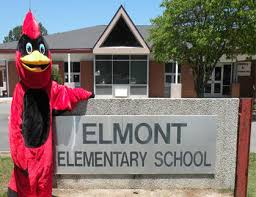 Sources: Wikipedia
---
Other Cities Served in Hanover County:
Elmont
Hanover
Hanover County
Mechanicsville
Montpelier
Old Church
Poindexters
Rockville
Studley
Wicker Corner
Woodlawn
Hanover County Zip Codes Served:
22546
23005
23015
23024
23047
23059
23069
23102
23111
23116
23124
23146
23192