McLean Bankruptcy Attorney
Get a Bankruptcy Lawyer Near Me
When you are considering filing for bankruptcy in McLean. It is always a good idea to do your due diligence. Because filing for bankruptcy should never be taken lightly. You need an experienced McLean bankruptcy attorney on your side to help you navigate the complicated US Bankruptcy Code.
Fisher-Sandler, LLC has been helping Northern Virginia, including McLean residents, file for federal bankruptcy protection since 1999. Nathan Fisher and Michael Sandler have a combined 40 + years of bankruptcy law experience. They have combined to file thousands of successful bankruptcy petitions during this time.
If you are currently facing wage garnishment, foreclosure, eviction, utility bill cut-offs, creditor lawsuits, judgments, frozen bank account/accounts, IRS Tax Levy, Car Repossession, etc. Fisher-Sandler can help you today! Within as little as 30 minutes of our meeting, we can file an emergency bankruptcy filing. This will enact the "Automatic Stay" which stops ANY creditor action against you to cease immediately. Call now (703) 691-1642 to schedule your FREE consultation.
Bankruptcy Services in McLean
For many people struggling with debt or facing mortgage foreclosure, bankruptcy provides immediate and long-term solutions for which they are looking. If you think personal bankruptcy may be right for you, an experienced lawyer can help you answer your questions in order for you to make the right decision. At Fisher-Sandler, LLC we help people throughout McLean and Fairfax County get the bankruptcy legal counsel they deserve.
Our McLean Bankruptcy Services
– Foreclosure Defense
– Student Loan Modification
– Property Exemptions
– Tax Forgiveness
– Auto Repossessions
– Stop Creditor Harassment
McLean Chapter 7 Bankruptcy Attorney
Filing Chapter 7 bankruptcy in McLean is usually a good option for people who have unmanageable levels of debt and no significant assets. It can be used to eliminate credit card debt, medical bills, and many other debts entirely. In McLean Virginia, Chapter 7 filers get an opportunity to move forward again without the crushing burden of their debts.
Don't believe the bankruptcy myths that you may have heard. The truth about bankruptcy is you can usually keep your home, your car or truck, and your personal property. After a while, you can begin to rebuild your credit rating. With the help of Fisher-Sandler, LLC, you may be able to eliminate most debts and get your finances back on track.
One of the primary purposes of bankruptcy is to discharge certain debts to give an honest individual debtor a "fresh start." Although an individual Chapter 7 case usually results in a discharge of debts, the right to a discharge is not absolute, and some types of debts are not discharged. Moreover, a bankruptcy discharge does not extinguish a lien on property. Visit the other parts of this website that discuss the options for specific debts, like mortgages, car and truck loans, IRS taxes, student loan debts, and outstanding medical bills.
McLean Chapter 13 Bankruptcy Attorney
If you find yourself struggling to pay your bills and manage your debt, you may be afforded a second chance through Chapter 13 bankruptcy. An experienced Chapter 13 attorney at Fisher-Sandler, LLC can help you formulate an affordable plan that protects your property.
Many people find themselves overwhelmed by debts, and behind on their house note and car payment through no fault of their own. Luckily for them, the bankruptcy laws provide an answer. Debt relief, debt consolidation, and asset protection under Chapter 13 bankruptcy can help qualified debtors get their finances back on track.
A Chapter 13 bankruptcy payment plan is commonly known as a "wage earner's plan." Chapter 13 bankruptcy is most appropriate if you have a steady job or another regular source of income and can devote a portion of your disposable income to a monthly payment plan. Chapter 13 bankruptcy is also appropriate if you have large amounts of debt which is secured by collateral, such as home loans, car loans, or appliances and furnishings that you bought on credit. Chapter 13 bankruptcy allows you to keep your assets while also becoming debt-free over time. In addition to your own financial responsibility, you may want to consider whether any of these loans were co-signed by friends or family members. Chapter 13 bankruptcy can protect them from having their property attacked to satisfy your debt.
McLean Chapter 11 Bankruptcy Attorney
Chapter 11 reorganization is a procedure to reorganize the debts of ongoing businesses and, less commonly, of higher income/net worth individuals. It is a much more complicated and time-consuming process than a Chapter 7 bankruptcy. The debtor and creditor lawyers, the U.S. Trustee's office, the Unsecured Creditors' Committee, and the Bankruptcy Judge assigned the case are all much more involved.
Upon the filing of a Chapter 11 petition, a new legal entity is created known as the Debtor in Possession (DIP). The DIP is automatically given protection from creditors, who cannot pursue collection in state court or exercise certain default remedies they would otherwise have.
The DIP operates the its-his-her business under Bankruptcy Court and the United States Trustee supervision while negotiating a plan of reorganization with secured, priority unsecured, and general unsecured creditors. The largest trade creditors may form a creditors' committee to negotiate terms of the plan with the DIP. In a best-case scenario, the plan will be negotiated with involved creditors and be ready for filing with the petition or no later than four to six months after the Chapter 11 case is filed.
Emergency Bankruptcy Attorney McLean
Emergency bankruptcy filings are sometimes necessary. Bankruptcy is a big decision that should be carefully considered. However, sometimes it is the best move for your financial situation, and sometimes you need bankruptcy protection immediately! Circumstances that call for an emergency bankruptcy filing may arise, and our McLean bankruptcy attorneys can help. If you are facing a foreclosure or wage garnishment, bankruptcy may provide you with the protection from creditors as the Automatic Stay comes into play immediately and all collection action and lawsuits must cease.
Our Emergency Bankruptcy Lawyers in Virginia can assist you if an emergency situation should arise. Many times emergency situations happen with little or no warning. When these unfortunate events happen in a person's life, there is peace of mind knowing that our team of debt relief experts at Fisher-Sandler, LLC are there to assist you every step of the way.
---
Call Fisher-Sandler at (703) 691-1642 for your FREE consultation
---
McLean Virginia – About
McLean is an unincorporated community and census-designated place in Fairfax County in Northern Virginia. McLean is home to many diplomats, businessmen, members of Congress, and high-ranking government officials partially due to its proximity to Washington, D.C. and the Central Intelligence Agency.
McLean, VA received its name from John Roll McLean, the former publisher, and owner of The Washington Post, and is home to several famous political figures and Fortune 500 companies. If you're looking for things to do, there are beautiful nature preserves and national scenic trails in McLean. Within the central area of McLean, you'll also find opportunities to take in shows at the local theater and shop and dine at locally established shops and restaurants.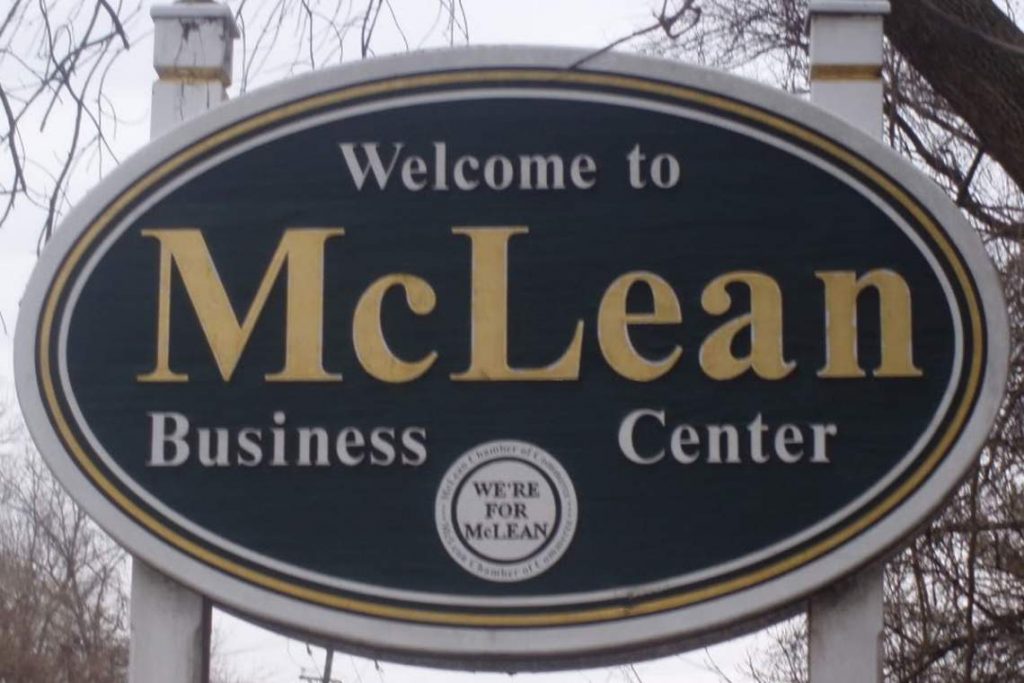 Sources: Wikipedia & https://www.fxva.com/neighborhoods/mclean/
---
Other Cities Served in Fairfax County:
Oakton
Reston
Springfield
Vienna
Zip Codes Served:
20120
20121
20124
20151
20170
20171
20190
20191
20194
22003
22015
22027
22030
22031
22032
22033
22034
22035
22036
22039
22041
22042
22043
22044
22046
22060
22066
22067
22079
22081
22101
22102
22124
22150
22151
22152
22153
22159
22180
22181
22182
22207
22302
22303
22304
22306
22307
22308
22309
22310
22311
22312
22315